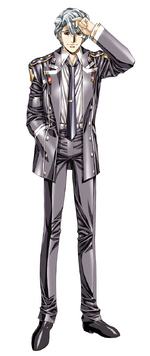 Lumis Lichtmann (ルーミス・リヒトマン, Lumis Lichtmann?) is a character from Growlanser IV: Wayfarer of Time.
Background
Edit
Leading person of the magic research in Dulkheim. It is said that if it were without him, the utilization of magic stones would have been ten years later. When he immerses himself in research, he forgets food and rest.
Ad blocker interference detected!
Wikia is a free-to-use site that makes money from advertising. We have a modified experience for viewers using ad blockers

Wikia is not accessible if you've made further modifications. Remove the custom ad blocker rule(s) and the page will load as expected.