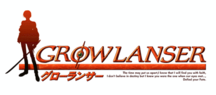 Growlanser is a series of tactical role-playing games. The series is set in a world that is being taken over by an ancient evil.
The series is the creation of Career Soft, with publishing duties handled by Atlus Co. in Japan. Working Designs published Growlanser II: The Sense of Justice and Growlanser III: The Dual Darkness in North America together in a package called Growlanser Generations. Growlanser V: Generations was published in North America under the name Growlanser: Heritage of War by Atlus U.S.A., Titles feature game art by Satoshi Urushihara. Growlanser IV: Wayfarer of the Time will be published under the name Growlanser: Wayfarer of Time in North America.
(Note that Growlanser V: Generations should not be confused with the American release titled Growlanser Generations.)
Ad blocker interference detected!
Wikia is a free-to-use site that makes money from advertising. We have a modified experience for viewers using ad blockers

Wikia is not accessible if you've made further modifications. Remove the custom ad blocker rule(s) and the page will load as expected.